Hello Patrick,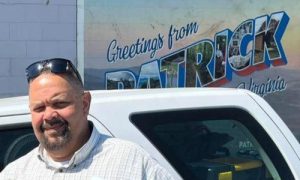 Are you ready for some excitement? How about the 69th Annual Patrick County Agricultural Fair? This is a place with lots of lights, games, sounds, smells, and fun things to do. It's more than just a fair! It's a homecoming and gathering of friends, a place where you can go and see people you haven't seen in a while. I highly recommend that this be on your radar this week. We just wrapped up another great weekend with all of the various music events and fellowships. So, let's keep the ball rolling with even more awesome happenings. 
I do want to let you know that the new Fall 2023 Patrick County Magazine is hot off the press and will be available at the fair. You must come by and get one. I can tell you that you will be pleasantly surprised, and it is outstanding! 
Tourism has a lot on our plate this month and next. We appreciate the county's support and the various groups that brings us all of the entertainment. So, ride the rides, take a chance on the games of skill, eat food you normally don't get, enjoy the crafts, view the exhibits, enjoy the music, do some square dancing, watch some cars go for the trophy at the Demolition Derby, and have some fun! We hope to see you and remember, "Come Get Lost and Find Yourself Here." At the Fair!!! 
I'll be in touch soon. 
Best regards, 
James Houchins, Director of Tourism 
(jhouchins@co.patrick.va.us)