"Less than a month ago, all of August still stretched before us – long and golden and reassuring, like an endless period of delicious sleep." ― Lauren Oliver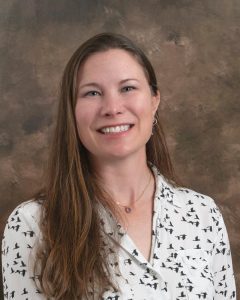 The beginning of each new month always feels like forever but before you know it, we are turning the page in our monthly planners. With all the events and planning there was little time for sleep. 
We kicked August off right with the Southwest Virginia Tourism Awards on August 1st. Patrick County walked away with four awards: The Magazine, a print ad in Our State Magazine, Rising Star Grace Cooper at Patrick County Tourism and Primitive Coffee. Next up was a follow up meeting with the Blue Ridge Parkway Foundation. They are in the process of working on initiatives to unify the gateway communities along the Blue Ridge Parkway. 
Villa Appalaccia celebrated their five-year anniversary under the new owners and fundraised on behalf of the Dolly Parton Imagination Library. Their celebration weekend netted $1,209 for the program. This along with another $1,300 from an anonymous donor will help us in getting more books into children's hands at that early age of 0-5 years old. We currently have over two hundred kids registered for this free program. For more information, check out the Chamber's website. 
We also spent a lot of time in Meadows of Dan this month visiting businesses as well as events. The Chamber is happy that Skyline National Bank opened, and we assisted with their ribbon cutting on August 18th. The Folk Fair was well attended and enjoyed great weather. The Chamber worked with the Blue Ridge Parkway Foundation to show Rock Castle Home, the documentary about Rock Castle Gorge. It was well attended with some descendants showing up to see it. Then we were back up to The Mayberry Trading Post on August 22nd for the Business After Hours and again on August 23rd meeting with Senator Warner on his visit through the area when stopped at Mabry Mill. 
The Chamber was also busy this month meeting with the new county EDA director and working to assist with getting up to speed. Interviews for the county administrator position occurred and by the time you are reading this, I hope we have a newly appointed administrator. There are so many projects that we need an energetic person to come in and keep moving Patrick County forward. I look forward to working with the new county administrator along with all the other county and town officials as "we all play in the same sandbox" that is Patrick County and work for the betterment of the county as a whole. 
As we look into September, of course the big event is the Patrick County Agricultural
Fair Sept 12-17. Stop in and see the Chamber's booth when you are visiting the fair. We have also updated the Apple Dumpling Festival 5K registration form for the race to be held on Saturday, October 21st. 
For more information on any of the events past and upcoming, visit the Chamber's website www.patrickchamber.com or call 276-694-6012.
New Members: Bent Fox Farm, Stuart Ruritan Club, and Bassett Community Center. Thank you to all who join and support the Chamber of Commerce. 
(Adcock is the director of the Patrick County Chamber of Commerce.)