Hi Patrick,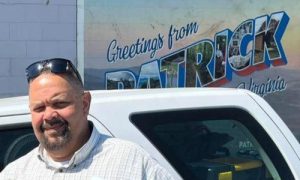 Happy Fall! Wow! I am on cloud nine at the moment. Recently, we attended the International Bluegrass Music Association and Awards event and had a fantastic time. We met people from all over the world who share our passion for Bluegrass music. Our magazine was a hit, and we handed out copies to hundreds of attendees. We have a worldwide presence now, with copies of our magazine distributed to attendees from Tokyo, Japan, Ireland, Sweden, Poland, Great Britain, and the United Kingdom. If you haven't already, be sure to get your hands on a copy!
It was also great to see the diversity surrounding the music, with performers like a young black girl and her band from Arkansas and a young Korean group from Korea, and the ages of the performers were astonishing. There were kids as young as four years old playing. We are getting more eyes on Patrick County, and hopefully, some more tourist dollars will follow!   
 In other news, the County Under the Stars concert took place Saturday with a great turnout of locals and tourists. Although I missed the event, I'm happy to hear about its success. Now that I'm back in the office, I'll have some local tourism numbers for you next week; the county did well regarding tourist travel and spending; stay tuned.
Lastly, October is packed, so you shouldn't have a problem finding something to do. How about more music, Sunflower gazing, and various festivals? Be sure to clear your schedule and "Find Yourself Here"! I'll be in touch soon. 
Best regards, 
James Houchins, 
Director of Tourism (jhouchins@co.patrick.va.us)