The Boys Home Christmas Tree Farm will open on Friday, November 24 for its 30th season.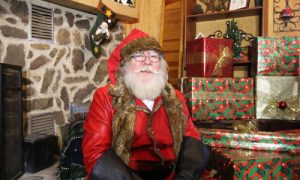 The updated hours for the 2023 season are below. In her bequest, Joanne Tannehill left her Augusta County tree farm to Boys Home as a teaching and learning experience for students. 
The tree farm is maintained throughout the year by the Christmas tree farm manager and students. In the spring, students assist with planting young seedlings and relocating mature transplants to the tree field. In the summer and fall, they shear trees and groom the fields. 
During the winter, the students harvest trees for wholesale. Once the Christmas tree farm opens, students assist visitors with choosing a Christmas tree and the packaging process. 
Wreaths will be available to purchase as well. All purchases will support this organization that serves as a home for the holidays and all year round for many young men. 
Tree Farm Dates and Hours for 2023
Open Friday, Saturday and Sunday
November 24, 25, 26 | 10 a.m. – 4 p.m.
Open Saturday and Sunday
December 2-3, 9-10 and Saturday, December 16 | 10 a.m. – 4 p.m.
Santa will be available for photos on December 2 and 3 from 11 a.m. – 3 p.m.  
The address is 1118 Bear Wallow Flat, West Augusta, VA, or call (540) 939-4106 
For more information about Boys Home, or to donate, visit the website at www.boyshomeofva.org.