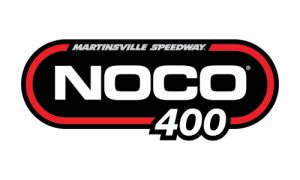 Elliott returns as the NASCAR Cup Series heads to Martinsville
Christopher Bell arrives up at Martinsville (Va.) Speedway this weekend leading the NASCAR Cup Series championship standings for only the third time in his career – including two weeks in 2022 – and equipped with some very positive momentum as the series finishes a three-race Springtime short track run in the schedule.
Bell's points-leading position comes after his victory last week in the Bristol (Tenn.) Motor Speedway dirt race, but he has been consistently good all season. His five top-five finishes through the opening eight races are tops in the series and his six top-10 finishes are tied with Alex Bowman for most in the series.
Not only is Bell, driver of the No. 20 Joe Gibbs Racing Toyota, currently pacing all the drivers in points, he returns to Martinsville for Sunday's NOCO 400 (3 p.m. ET on FS1, MRN and SiriusXM NASCAR Radio) as the most recent winner at the famous half-mile track, claiming the victory in the Playoff race there last October that put him into the Championship 4 Round for the first time in his career.
One driver Bell can expect to contend with on Sunday is perennial fan favorite and 2021 NASCAR Cup Series champion Chase Elliott, who returns to competition this week at Martinsville after missing six races while healing from a broken leg, suffered in a snowboarding accident.
Elliott's medical clearance comes at a promising time in the schedule – Martinsville has certainly been a fine track for him historically speaking. The driver of the No. 9 Hendrick Motorsports Chevrolet has nine top-10 finishes in 15 starts there including the 2020 Playoff victory and back-to-back runner-up finishes in this spring race in 2020 and 2021.
Elliott received a Playoff waiver from NASCAR which means he can still earn a position in the 2023 Playoffs if he wins a race and is high enough in the points standings. Even after missing a month and a half, he is only 42 points behind Legacy Motor Club rookie Noah Gragson in the standings.
Elliott will be contending for his first win of the season alongside a pair of equally motivated veterans – Joe Gibbs Racing teammates Denny Hamlin and Martin Truex Jr. – also hoping to earn their first points-paying trophies. And these two are the winningest active drivers at Martinsville.
Virginia's Hamlin leads all drivers with five Martinsville wins. He has 23 top-10 finishes in 34 starts – an impressive 67.6 percent – and his 2,190 career laps led is easily tops among the competition. But Hamlin's last win at the track was in 2015. And the driver of the No. 11 JGR Toyota has had only a pair of top-10 finishes this season, however, sixth-place efforts at California's Auto Club Speedway and Atlanta.
Truex, who drives the No. 19 JGR Toyota, started the season with a win in the non-points paying Busch Light Clash at the Coliseum, but like his teammate Hamlin has only two top-10 finishes since; seventh-place efforts at Las Vegas and last week's Bristol dirt race. Martinsville could be a reasonable place to expect a better outing. His three wins makes him second only to Hamlin in the current trophy haul. He's got 15 top-10 finishes in 34 starts and led more than a thousand laps (1,016) in his career. He won in the 2020 and 2021 spring races but was 22nd and 20th in the two 2022 races at Martinsville.
Ross Chastain's dramatic "Hail Melon" move on the final lap of last year's Martinsville event launched him into NASCAR legendary status and also into the Championship 4 Round for the first time in his career. He essentially slammed his No. 1 Trackhouse Racing Chevrolet against the outside wall and "floored it" driving around so quickly he set a track record speed and passed enough cars to earn a position in the Championship 4. Although NASCAR has since set rules in place that would disallow such a move now, Chastain enjoyed international celebrity status in the sport for his effort.
Both of his career top-10 finishes at the track came in 2023 – fifth place in the Spring race and fourth in the Fall race.
Practice for the NOCO 400 is Saturday at 4:30 p.m. ET followed by Busch Light Pole Qualifying at 5:20 – both will be televised on FS2.
Defending Martinsville winner Brandon Jones hopes the short track can turn his 2023 season around
JR Motorsports driver Brandon Jones arrives in Martinsville this week as the defending winner of Saturday night's Call811.com BeforeYouDig 250 (7:30 p.m. ET on FS1, MRN and SiriusXM NASCAR Radio) and those victory vibes just might be enough to help the perpetual race favorite get back on track in 2023.
Through the opening seven races Jones has yet to score a top-10 since moving to the No. 9 JR Motorsports Chevrolet for the 2023 season. But it certainly isn't for a lack of trying. His best showing is 11th on the Austin, Texas road course. He did lead a season-high 24 laps at Richmond two weeks ago and he's got a promising history with the Martinsville half-miler scoring top-10s in four of his five starts and leading laps in three of those.
Jones and his JR Motorsports teammate Josh Berry are the only fulltime Xfinity Series drivers entered this weekend that have won at Martinsville since the series started racing there again in 2020 after a 14-year absence from the facility. Berry, who is ranked fifth in the championship won at Martinsville in 2021 and the driver of the No. 8 JRM Chevy brings a solid five Top-10s on the season into the race weekend.
Another solid storyline to follow is Riley Herbst's quest for his first career Xfinity Series victory. The Las Vegas native has six top-10 finishes in the opening seven races of 2023 – joining points leader Austin Hill and John Hunter Nemechek as tops in that category. Herbst is second to Hill in the championship by a mere 12 points – his highest career position in the standings. And at Martinsville, the driver of the No. 98 Stewart-Haas Racing Ford has four top-10s in five starts and is coming off a career best third place last Fall.
Hill, a three-race winner in the No. 21 Richard Childress Racing Chevrolet, finished fourth and ninth last season – his only two NASCAR Xfinity Series starts at Martinsville. His best showing in the NASCAR CRAFTSMAN Truck Series at the track is runner-up in 2021. The Georgia native certainly has been strong this season – the only driver to lead the championship to date.
This is a big weekend for incentive money. JRM's Justin Allgaier collected a cool Dash 4 Cash $100,000 bonus check with his 13th-place effort two weeks ago at Richmond (Va.) Raceway – and as a result, is eligible again this week for the second round of the popular Dash 4 Cash incentive from Xfinity.
His JR Motorsports teammate Josh Berry, Kaulig Racing's Chandler Smith and Joe Gibbs Racing's John Hunter Nemechek are the four eligible competitors this Saturday. The highest finisher among them earns the big check. The top four eligible finishers from this weekend's race will have a chance to race for another $100,000 at Talladega, Ala. next week.
A 35-minute Martinsville practice is set for Friday at 5 p.m. ET with qualifying immediately following. Interestingly, only six times has the pole-winner also won the race. The last to do so was Jimmy Hensley in 1987.
NASCAR CRAFTSMAN Truck Series goes from the dirt to the 'paperclip'
After a dramatic dirt race last weekend at Bristol, a test of more traditional short track racing comes to the NASCAR CRAFTSMAN Truck Series Friday night in the Long John Silver's 200 at Martinsville (Va.) Speedway (7:30 p.m. ET on FS1, MRN and SiriusXM NASCAR Radio).
And for the second straight week, short track ace Ty Majeski continues to lead the championship standings – by 34 points over defending series champ and two-time season race winner Zane Smith. An impressive runner-up showing last week at Bristol was the fourth top five in the season's opening six races for Majeski, the driver of the No. 98 ThorSport Racing Ford.
There are four former Martinsville truck race winners in the field this weekend – including Smith, Grant Enfinger and two-time winners Matt Crafton and Kyle Busch. There have been nine different winners in the last nine Martinsville races – tying a streak with the Phoenix and Bristol, Tenn. tracks.
Last Spring, NASCAR Cup Series regular William Byron took a healthy 1.138-second victory over Truck Series veteran Johnny Sauter at Martinsville. Ben Rhodes (fifth place) was the only current series full-timer to finish among the top-five.
Rhodes, the 2021 series champion and driver of the No. 99 ThorSport Racing Ford, is especially good at Martinsville. He is currently third in the championship, trailing his teammate Majeski by 47 points after an impressive start to the schedule. Although Rhodes is still racing for his first win of 2023, he has top-10 finishes in four of the last five races. He has finished seventh or better in five of the last six Martinsville races, including two runner-up showings (2019-20).
Zane Smith, driver of the No. 38 Front Row Motorsports Ford, won at Martinsville in 2021 and undoubtedly would like to have this weekend steer an inconsistent season forward. He has wins at the Daytona season-opener and again at the Austin, Texas road course but only three top-10s in the opening six races. He's a perfect 3-for-3 in top-10s at Martinsville with a third place and ninth place (last year) in addition to his victory. And he's led 140 laps; most among the championship leaders in that last three-race span.
Smith will have some extra track time on the weekend. He has been tabbed to drive the No. 51 Rick Ware Racing Ford in Sunday's NASCAR Cup Series race.
Of the championship leaders, Crafton could well be a favorite to notch his first series win since 2020. The driver of the No. 88 ThorSport Racing Ford won at the Martinsville "paperclip" in 2014 and '15. And he has 23 top-10 finishes in 39 starts there – an impressive 59 percent of his total races at Martinsville. He's coming off a fourth place run at Bristol last week.
It's worth noting that this season's top rookie Nick Sanchez leads the series in laps led (187) – more than three times that of any other fulltime driver. He has a pair of top-10 finishes – including a runner-up at Atlanta – and is ranked eighth in the championship. This will be his Truck Series debut at Martinsville.
A 35-minute practice is scheduled for 3:05 p.m. Friday afternoon, followed immediately by qualifying.