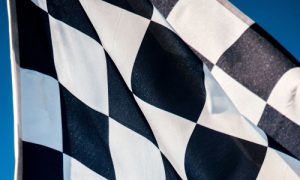 Gov. Glenn Youngkin recognized April 2 as Wood Brothers Racing Day in Virginia.
Wood Brothers Racing was formed in 1950 when Wood family patriarch Glenn Wood decided to try racing. He went on to win many races on the fledgling NASCAR circuit and became one of NASCAR's 50 greatest drivers.
Wood enlisted family members to serve as the pit crew on race weekends. His children took over the team in the 1980s, with the third generation now carrying on the racing legacy.
Wood Brothers Racing has won races in seven decades, and is awaiting its 100th victory. 
The team's 98th victory came in 2011 when rookie driver Trevor Bayne won the Daytona 500, and the 99th win was in 2017 with driver Ryan Blaney.
"Wood Brothers Racing, one of the most successful racing teams in NASCAR history, has been exclusively and continuously headquartered in Stuart Virginia for the past 73 years and holds the Guinness World Record for the longest active NASCAR racing team," the resolution stated.
In an April 2 Facebook post, Wood Brothers Racing recognized the achievement. 
"In all seriousness, this was really quite a surprise, and a huge honor to be recognized by Gov. Youngkin. Anybody that knows my family knows they'd never ask for this or expect it but it's such a neat thing to have happen," the post stated.