Celebrate your wins, even your smallest of victories. This is the fuel to continue moving forward.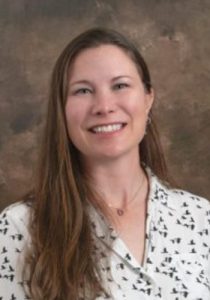 April was a great month to be in Patrick County. Reinvestment by our local community groups and individuals who helped clean up the county during the Pick Up Patrick campaign was awesome to see. We had over twenty groups help. Drawings for the group winners occurred early this week, and we will be making an announcement soon. Congratulations again to Grace Helms and Aaliyah Reynolds for winning our poster contest. And thank you to everyone who participated in our Shreds, Meds, and Treads events on April 22nd. We shredded, disposed, and recycled lots of paper, medications, and tires. If we all do our part by properly disposing of our trash as well as properly securing it as we take it to the transfer station, Patrick County will be a cleaner and better place. 
The Chamber helped Appalachian Title celebrate 20 years in business. That is no small feat for small business in rural America. We also attended the CTE signing day at P&HCC. The students who signed their letters of intent to attend P&HCC and enroll in industrial trades or advanced manufacturing is a great thing to see for our county. 
We had a successful turnout for our Lunch and Learn on April 19th. We thank the health department for presenting temporary food vendor regulations. Meetings also took place all month as we started to work on fall events and the 2023 Fall Patrick County Magazine. Dolly Parton Imagination Library went active this month. Kids enrolled in the program should be receiving their first book at the end of May. Registration is ongoing and the only requirements are that the child lives in Patrick County and be less than 5 years old. Registration information is available on the Chamber website.  
In May, the Chamber is hosting a Yard Party at Pickle & Ash on Thursday May 18th, 5:30 p.m. to 7:30 p.m. This is an evening to come and enjoy some good food and networking. Tickets are available on the Chamber's website. We are also hosting Lunch & Learn on Thursday, May 25th at 12 p.m. This event will cover what foods and proper labeling you need for selling at a Farmers' Market. The Chamber office will be closed in observance of Memorial Day on Monday, May 29th. We will be hosting a ribbon cutting at Rural Services in Claudville on Thursday, June 1st at 12:30 p.m. as we help them celebrate their new and improved offices.
New Chamber Member: Blue Ridge Parkway Foundation.
(Adcock is the Executive Director of the Patrick County Chamber of Commerce)