The Patrick County Cougars dropped a district contest with the visiting Floyd County Buffaloes, 28-9, on September 29.
Floyd County came into the game at 1-3, but defeated James River 42-7 the previous week. The Cougar coaching staff knew Floyd was improving each week and would be a tough opponent.
"That team is much better than their record, and we knew coming in that they were better than the record," said Coach David Morrison. "As a coaching staff, we knew coming in they're much better than their record. As you watch on film, they've continuously gotten better as the seasons progressed. So that tells me as the season progresses, yeah, they're only going to continue to get better, and that's going to be a really tough team moving forward."
Floyd struck early, picking off a Cougar pass. Facing 4th and 9, they scored on a touchdown pass, taking the lead. The Cougars answered with a solid drive, ending with a long field goal attempt coming up short.
In the second quarter, neither team seemed able to gain any momentum. A big swing came on a Cougar punt that was mishandled by the Floyd returner and recovered by Patrick County. With 2:37 to go in the half, the Cougars got on the board with a 37-yard, Reyli Martinez-Tejada field goal, closing the gap to 7-3.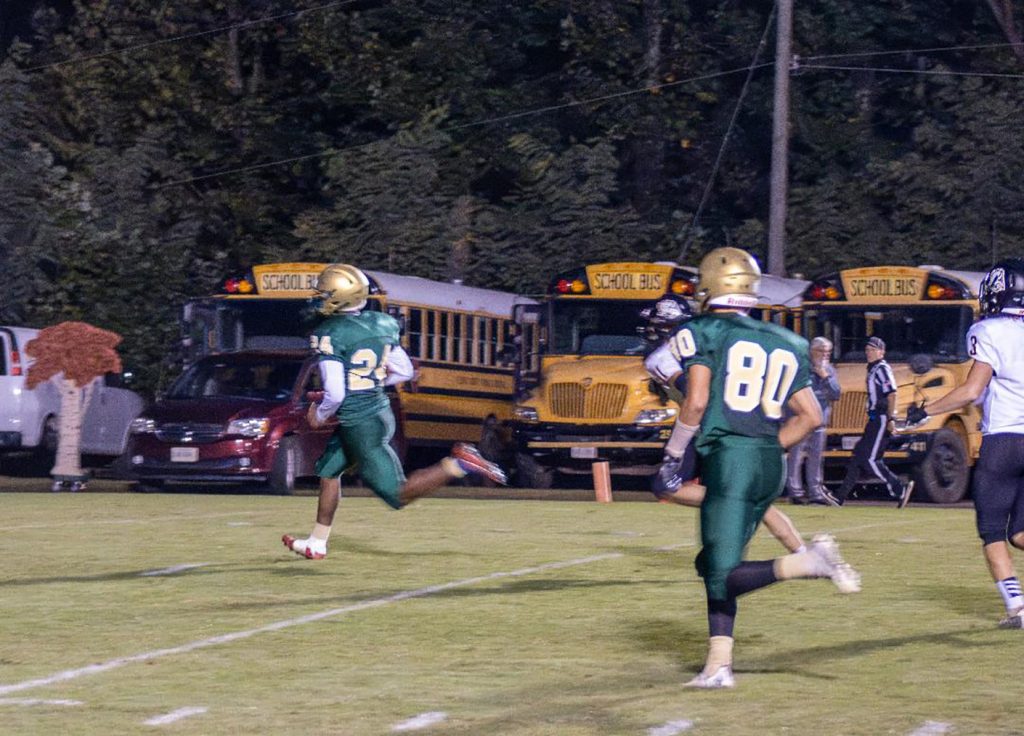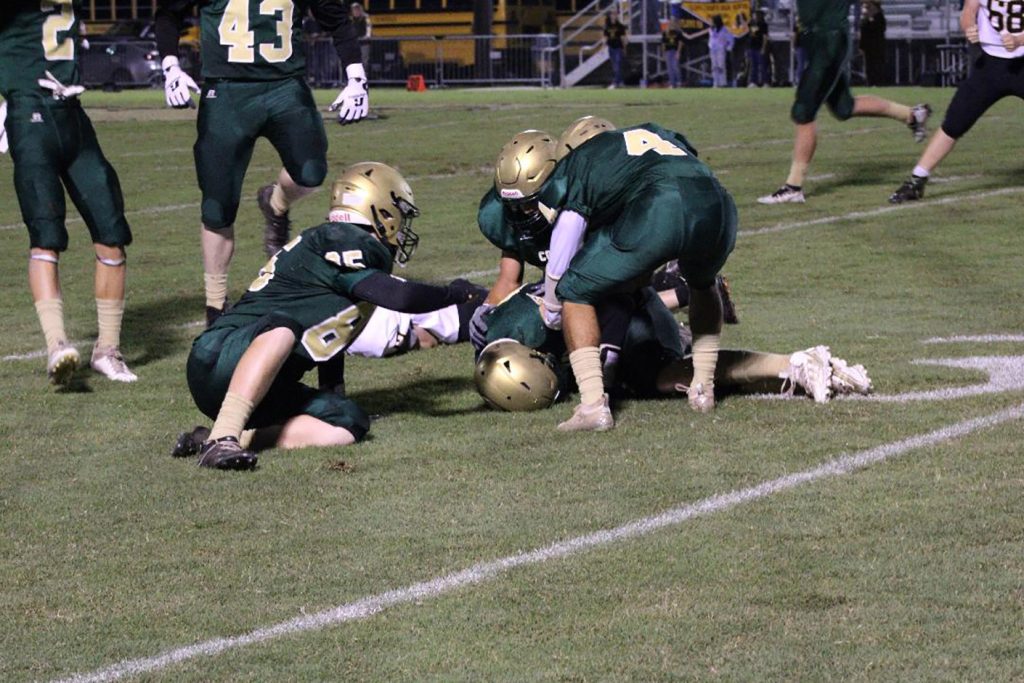 Opening the second half with the ball, Floyd went on a nearly six-minute touchdown drive to increase their lead. Patrick County stalled on their first drive, being forced to punt from their own end zone. Floyd found the end zone once again with 11:11 to go in the 4th quarter, upping their lead to 21-3.
The Cougar offense replied following a kickoff return into Floyd territory. The offensive line opened some holes for the Cougar backs who moved downfield on several solid runs. With 10:22 to go, Aden Penn took the ball 36 yards for the touchdown.
Once again, Floyd seemed able to hold the Cougar momentum at bay, driving downfield, deep into Cougar territory. Forced to go for it on 4th and 10, Floyd responded with another touchdown pass, increasing their lead to 28-9.
After the Cougars turned it over on downs, Floyd took a knee to end the game.
A deciding factor in the game was the battle at the line of scrimmage, where Floyd's size was an advantage. 
"You look across the front and you know we were outsized. They've got some really good-sized kids up there," said Coach Morrison. "At the end of the day, we've got to do a better job in every matchup, in every battle. You've got to figure out where you can win, and that's just something that we didn't do a good job of tonight. We didn't figure out where our advantage was, especially until later in the game."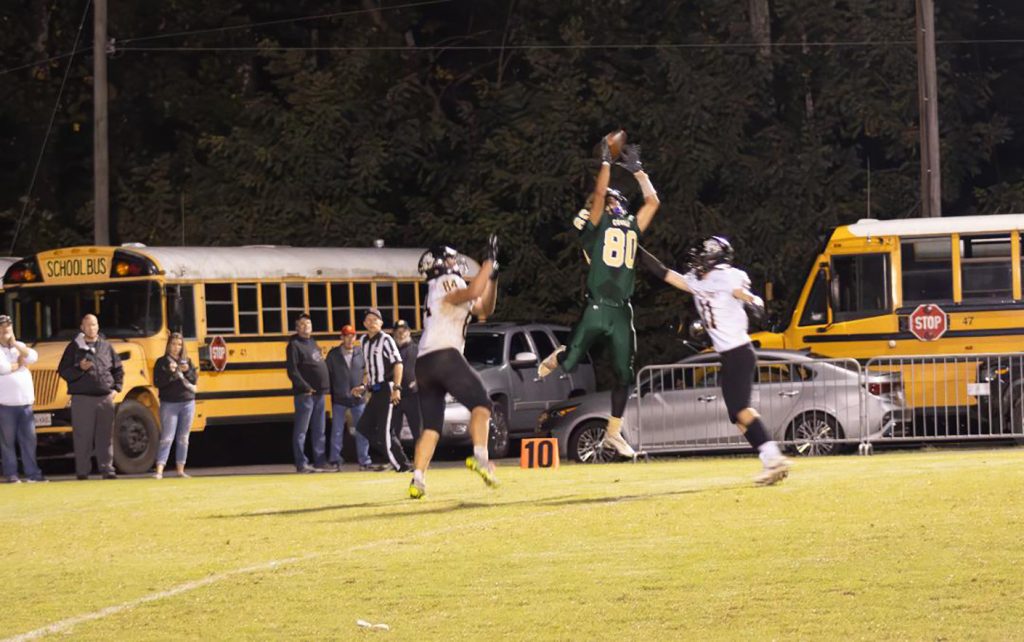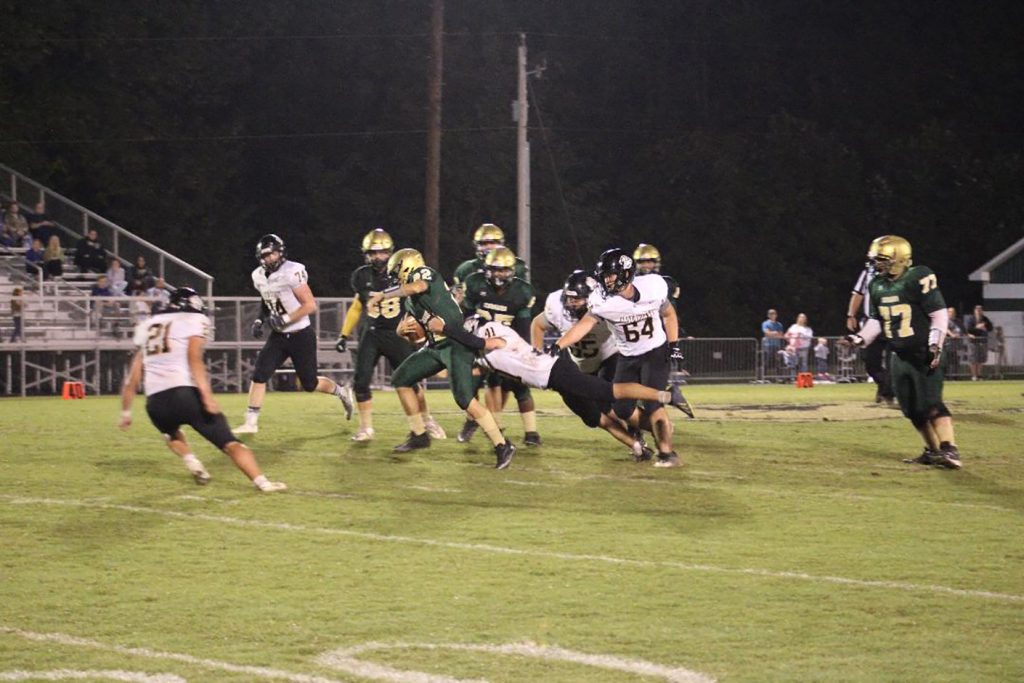 Floyd also struck on many big, momentum shifting plays. The Cougar staff made adjustments to slow down the Floyd attack. 
"A lot of their big plays came to their sideline, and that's typical high school football. You can't see the other side of the field and they find a little wrinkle that you can't cover over there and they're going to keep running it. And so that was one of the things that we saw, and we had to make some adjustments on the fly and try to figure out what they were doing. 
"Once we kind of figured it out, we kind of forced their hand to come back the other way," said Coach Morrison, adding, "unfortunately, we had a couple of miscues. And you know when you have miscues, a team that's that good is going to take advantage of it and they're going to capitalize."
Offensively, the Cougars were led by Aden Penn's 93 yards rushing and a touchdown. Stephen Spencer rushed for 45 yards. On defense, Jay Haward led the way with 15 tackles.
Coach Morrison liked the fight his team gave the entire game, not showing any signs of quitting. 
"We're not going to give up, and we're just going to keep pressing the issue. That's something that we have to do for us to be successful, and in any aspect of life, you can't give up, you can't quit. 
"When everything is stacked against you and things are going rough, you just got to keep grinding, because at the end of the day, you'll never win by quitting, that's for sure," he said.
Next up for the Cougars will be district opponent, Glenvar, at home, October 6th at 7 p.m.