The Patrick County High School Cougars got the night off to a strong start, but maintaining the momentum proved elusive. In their opener on September 1, the Cougars fell 34-10 to the Bassett Bengals.
After kicking off to start the game, the Cougars forced a three-and-out, looking solid on defense. Following a Bassett punt, Patrick County moved the ball downfield, highlighted by a 33-yard run by Stephen Spencer. The Bassett team held the Cougars on the next plays, forcing them to settle for a 35-yard field goal by Reyli Martinez-Tejada. 
Bassett took the lead for good on their next possession and added to their lead with a 51-yard field goal and a long touchdown throw.
Offensively, the Cougars struggled to maintain any momentum they might have gained. Mistakes, a lost fumble, and penalties brought many drives to a halt.
"We'd get a little momentum and just couldn't seem to string stuff together," said head coach David Morrison. "It was tough going down the stretch. We had some opportunities and just didn't execute the way we should have. Penalties like false starts and things like that you just can't have. That comes down to guys knowing and understanding what we're doing, and we just have to do a better job of making sure that everybody's on the same page."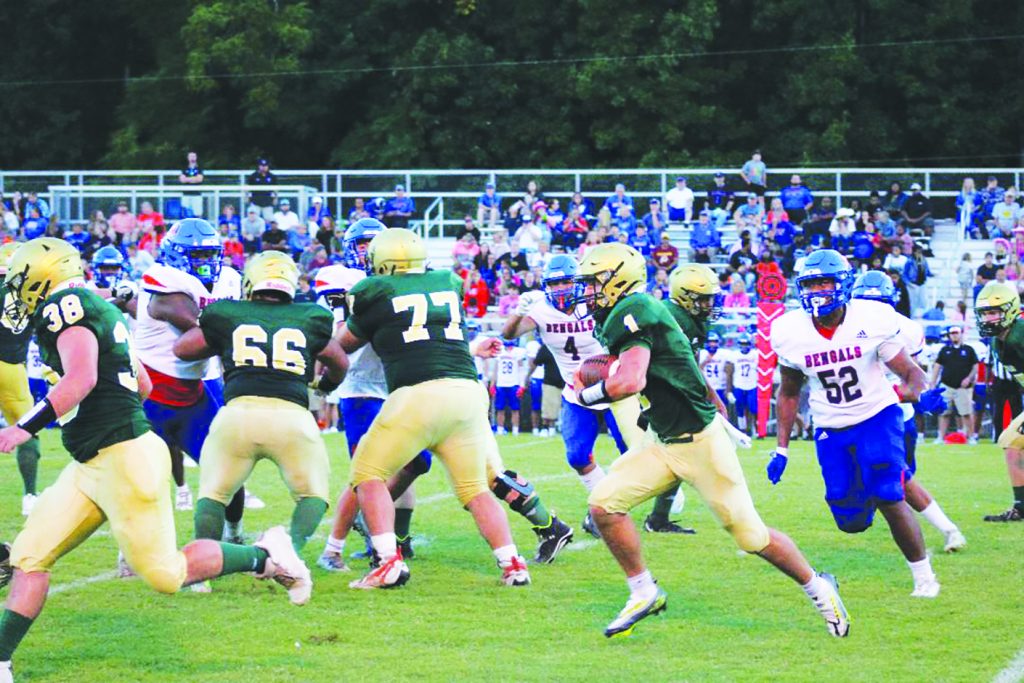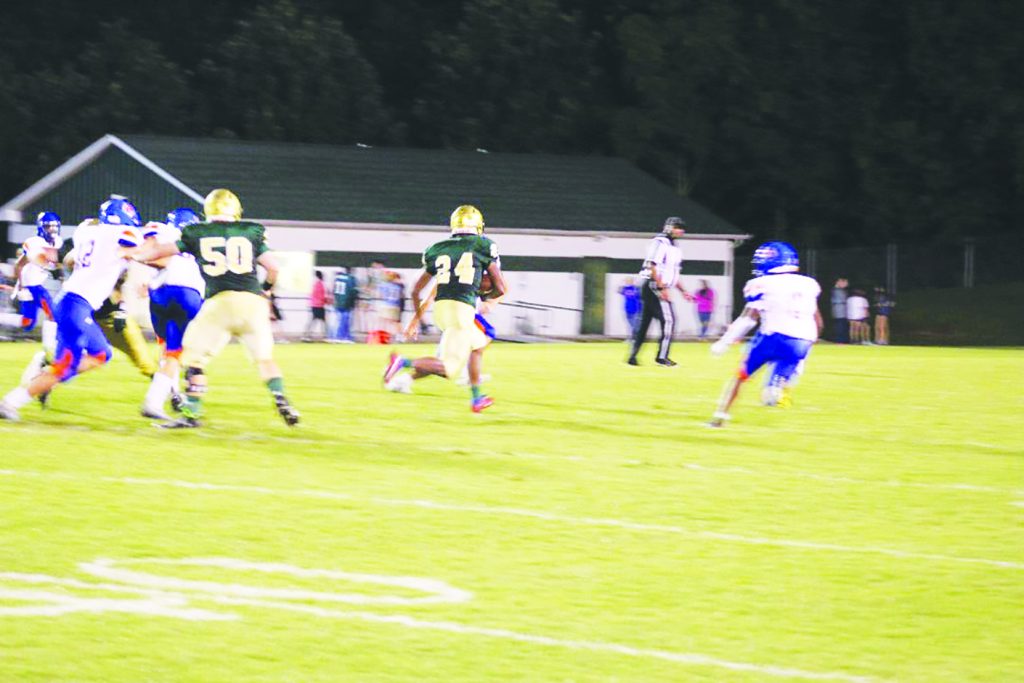 The Cougars played hard throughout the game and found the end zone with 8:46 left in the fourth. Aden Penn, behind stellar blocking by the offensive line, broke several tackles in the secondary on his way to the end zone for a 54-yard touchdown run. Ethan Cobbler threw a solid block on the Bengal 20-yard line, taking out the last Bassett defenders with any chance of catching Penn.
Penn finished the game with 75 yards on the ground on eight carries. Stephen Spencer also rushed for 75 yards on 16 carries.
In the air, quarterback Easton Harris went 6-9 for 27 yards.
Joshua Jimrusti led the Cougars' defense with six tackles, including one for a loss. Jay Howard and Matthew Allen each had four tackles.
Despite the score, Coach Morrison liked some of what he saw from his team. "I feel like we actually played a little bit better in places this week than we did last week. But we've still got a lot of growing to do to reach our full potential."
While Morrison feels his team is progressing and moving in the right direction, it's "just not at a pace that I'm very happy with right now. We've got to get better faster because we're in the season right now and we've got to get a little bit better, a little bit faster. We'll get there. It's just going to take a little bit of time."
The 1-1 Cougars will travel to North Stokes for their next game on September 8. Their next home game will be on September 15, hosting Chatham.