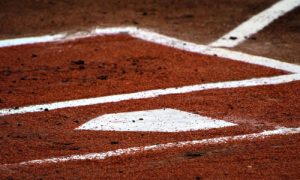 Varsity Baseball Remains Unbeaten
The Cougar Baseball Team remained unbeaten with their 7-0 win over Radford on the road, March 23. Tucker Swails got the start and the win going 5 shutout innings, giving up 1 hit, 0 walks, and 14 strikeouts.  Stuart Callahan finished the game on the mound with 2 scoreless innings, striking out 3. Swails led the Cougars at the plate going 2-4 with an RBI. Toby Perkins added a 3-run home run to open the game up in the 2nd inning. The Cougars have a big week, playing Floyd on Monday, Tunstall on Wednesday, and Halifax on Friday.
Varsity Softball Wraps Up Tournament
The Lady Cougars went 1 and 1 Saturday in the Battle of the Bases at Franklin County High School. McKenzie Holt got the win in game 1 against William Byrd with 14 strikeouts. Journey Moore, Lauren Fulcher, Alexis Knight, and Kayleigh Gusler each had 2 hits. Samantha Harris had a walk off solo home run in the bottom of the 7th. In game 2, Kursten Hylton started in the circle in the 11-4 loss to Staunton River. Moore had 2 hits and Fulcher, Holt, and Knight each had RBIs. Emma Nickelston and Bryley Pike each had hits.